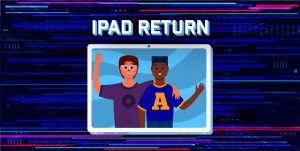 Please open and carefully read the entire document linked below.
*All iPads/devices will be collected on Thursday, May 28 at Otay Ranch High School.  Please DO NOT return iPads to BVM.
*iPad collection is for 8th Grade students only.  Current 7th Grade students will retain their iPads for use next year.
*Refer to the collection schedule (below and on Page 3).  Please arrive at the designated time.
*Follow all procedures for iPad collection as described, and adhere to public health guidelines related to social distancing and face coverings.