Congratulations to BVM teachers Bryan Kumabe and Brian Dougherty and their students for their First Place finish in Division 2 of this year's 2021 Game of Throws Pumpkin Smash Competition!
BVM Game of Throws Team
Spencer Macias
Connor Broas
Giovanni George
Diego Lomeli Sandoval
Sebastian Rivera
Jeren Lopez
Maya Delgado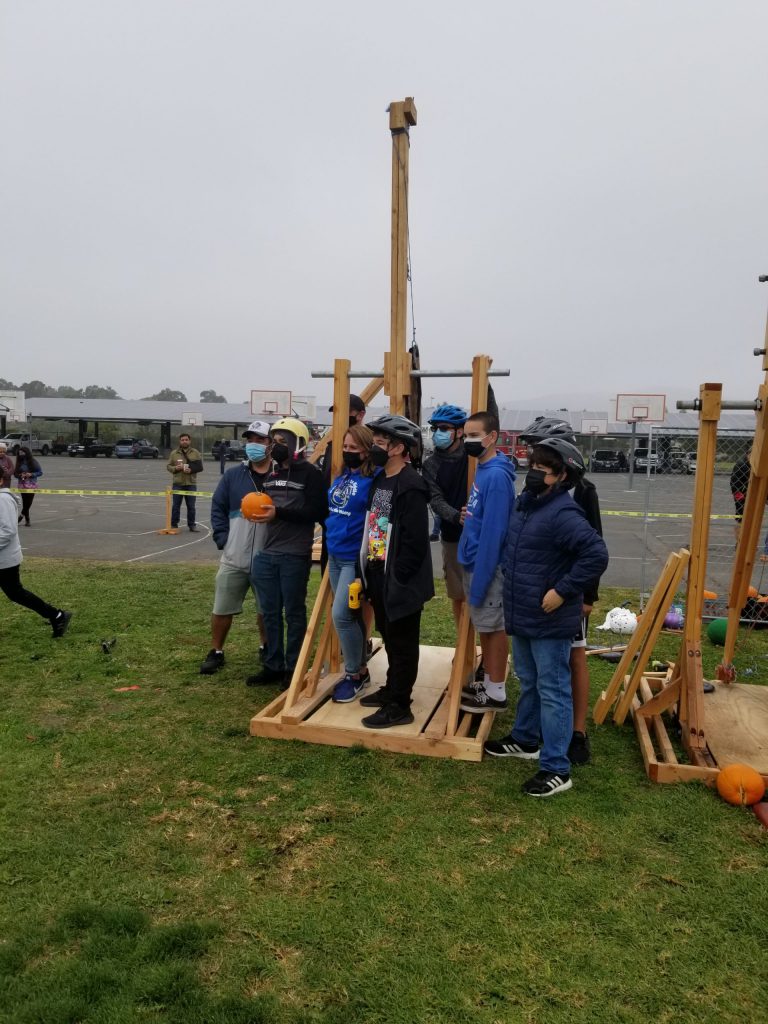 Not only did they design and construct a medieval trebuchet designed to launch a pumpkin, they beat out all other competitors to earn a First Place prize with the most accurate throws.  Crusader Pride!
Read the article below: