Join us for a celebration of literature and books! 
Visit the BVM Book Fair – October 23-27, 2023.
Click the image below for more details about the BVM Book Fair and to set up an eWallet for purchases.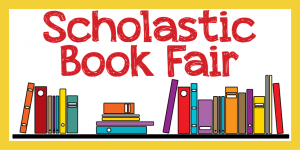 Students can make purchases at the book fair before school starts (7:00 to 8:00am), during Nutrition Break and Lunch (except Monday – which is a preview day for teachers) and after school until 3:30pm. In addition to eWallet transactions, cash, check and credit card are also accepted.
Book Fair Chair person this year is Ms. Funk, Teacher Librarian. Questions? Please contact Ms. Funk at 619-397-2216.